Jerry - Tier 2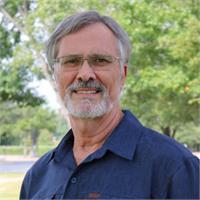 Introducing Jerry:
I enjoy hiking, carpentry, movies and festivals in my free time. I started doing massage because I knew I wanted to do something that helped others and I have always felt that I was good with my hands.


Licensed Since: 1988


Tier Two Therapist
Advanced Trainings:
Neuromuscular Thearpy
TMJ
Bell's Palsy

Areas of Specialty:
Swedish
Deep tissue
Specializing in sports therapy

What Clients Are Saying:
"Jerry is amazing! He changed my life with his expert care. I'm so grateful I found Oak Haven. My quality of life has increased substantially because of Oak Haven's highly skilled therapists."
"Jerry was FANTASTIC. I will definitely request him. He wired on muscles that no other therapist has touched and really helped my lower back issues."
Jerry - Tier 2 is currently not instructing any classes.