Philip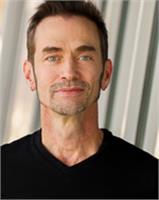 Introducing Philip:
It is really nice to have people feel good after their massage and see people pay it forward. When people feel good, they treat others better. I love watching that ripple effect happen and it helps me feel in some way I am making the world a better place. Everyone is always so connected. From cell phones, to computers, to tablets that is is really nice to see people disconnect for an hour and take that time for themselves. Human contact is very important and I like making a connection with clients. I enjoy the one-on-one contact with another human and being able to make an immediate difference in someone's life. I enjoy yardwork, gardening, reading cooking, eating out and going to the movies.
Licensed Since: 2003
Advanced Trainings:
Deep Tissue Massage
Reiki
Areas of Specialty:
Back
Neck
Shoulders
What Clients are saying:
"I go to Oak Haven for one reason...Phillip. He has a true talent. He melts my stress away every time. I appreciate his kind and friendly demeanor, and how attentive he is. Thank you Phillip!" -Kami D.
"Philip is incredible! I always walk out of my sessions like a new, rejuvenated person." -Julia P.
Philip is currently not instructing any classes.