Amanda - Tier 2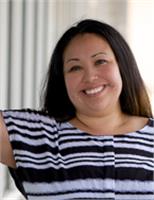 Introducing Amanda:
In my spare time I like to spend time with my new baby girl, reading, doing crafts, plan dates to hang with friends, and watching Netflix.
I love being a massage therapist because I can help someone with the touch of my hand. I love knowing all the muscles, and how they lay within the body. Being a Medical Massage Practitioner has helped me to work in many different fields of the health industry and homeopathic setting too. All my knowledge of muscle testing, rehabilitation, anatomy, active release technique, and cupping has allowed me to deliver the best massage I know that I can deliver to a person in need. I enjoy that I've been blessed with this gift to heal someone who needs healing; whether it is chronic, or acute. Being able to be a massage therapist is by far the most gratifying career ever. It's never a job for me, just a place where I can go and help others in need!
Licensed Since: 2006
Tier Two Therapist

Advanced Trainings:
Medical Massage Practitioner (MMP)
Active Release Tech (ART)
Kinesio taping
Muscle testing
Rehabilitation
Exercise Tech
Myofascial
TMJ
Trigger point
Areas of Specialty:
Neck
Back
Shoulders
Hipflexors
Legs
What Clients are saying:
"The massage by Amanda was excellent, easily one of the best I've had. The staff was all very professional. I had a voucher, but no one tried to pressure me into purchasing more or a package deal. No one stressed the importance of tipping--which I did, but many times with a voucher, there are signs, forms and comments to that nature. I was treated wonderfully and the prices are extremely reasonable. I will be back!" -Colby S.
"My massage with Amanda yesterday was the best massage I've ever had!" -Stacy R.
Amanda - Tier 2 is currently not instructing any classes.