Terri - Tier 2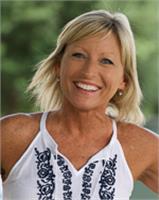 Introducing Terri:
My hobbies include martial arts and weight training. I love Jeep trail riding and hiking.
Licensed Since: 1997
Tier Two Therapist
Advanced Trainings:
Sports Massage
Trigger point
Deep Tissue
Myofascial Release
What Clients are saying:
"Terri Wise is an exceptional therapist. Even after major surgery where they remove 30% of my stomachs to remove an obstruction due to peptic ulcers. I brought my belly pillow and saw her barely a week from surgery. She was gentle and patient and approved my physical and mental outlook. She is diamond asset to Oak Haven." -L.Gillen
"This was my first ever massage experience, and I loved it! I was made very comfortable and Teri Wise was fantastic!!!" -W.Shirocky
Terri - Tier 2 is currently not instructing any classes.