Eddie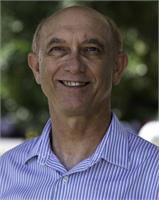 Introducing Eddie:
I love animals of all kinds and sizes. I'm a great cook, especially on the smoker. I enjoy weight lifting and strengthening exercises. What I enjoy most about being a therapist is engaging with my clients, listening to their needs and zeroing in to achieve relief.
Licensed Since: 2011
Advanced Trainings:
Prenatal
Deep Tissue
Therapeutic Stretching
Injury Rehab
Myofacial Release
Swedish
Areas of specialty:
Neck and shoulders
frozen shoulder
Lower back
Sciatic pain
Plantar fasciitis
Headache relief
What Clients are saying:
"Eddie has a therapeutic massage style that is able to work through major injuries and promote actual repair and stregnth. The results in just two sessions has been incredulous." -K.Miner

"My therapist Eddie was great!!!!" -M.Myers

Eddie is currently not instructing any classes.