David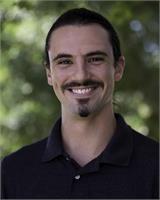 Introducing David:
Having the ability to help others is always rewarding, as a massage therapist I am given the opportunity to work with people's physical aliments. Having gone through a lot of accidents from recreational sport activities I learned a great deal about rehabilitation. After getting my L.M.T. I was able to apply some of this education. To see clients come into the office with pain and discomfort, then leave with out having the same pain is one of the most rewarding experiences as a therapist.
On my personal time I enjoy writing, reading, painting, and several other forms of art; it allows me to grow so I can see different views on life. When I have time off I enjoy going to the beach to surf and being around water. While I'm inland I find myself hiking and looking for rivers and lakes to be around. Thank you for taking time to read my bio and getting to know a little bit about who I am and why I choose Massage Therapy as my profession.
Licensed Since: 2008
Advanced Trainings:
Worked with Dr. Shuel at Oak Haven San Antonio from September 2011- April 2014. Studied Neuromuscular, cupping, and communication.
Areas of Specialty:
Neck
Low back
Joints
What Clients are saying:
"I love the convenience of scheduling and the ability to change your appointment when life gets in the way. My massage yesterday with David was excellent I will definitely have a massage with him again." -Richard P.
"Very professional, and knowledgeable staff. David is the best massage therapist I have ever had. Awesome experience." -Scott J.
David is currently not instructing any classes.