Jill - Tier 2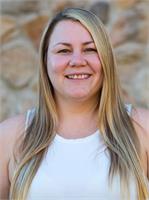 Introducing Jill:
I love hanging out with my family and always look forward to Sunday family dinners. I enjoy being outside and going for walks.
I love being a massage therapist because I am able to help people whether they are looking for a certain area to be worked or just wanting to relax.
Licensed Since: 2015
Tier Two Therapist
Advanced Trainings:
Advanced Neuromuscular Mentorship with Dr. Shuel
Clinical Mastery 1 - Neck, Headache, TMJ
Clinical Mastery 2 - Lower Back/Thorax
Clinical Mastery 3- Shoulder/Arm and Carpal Tunnel
Clinical Mastery 4 - Hip/Leg/Knee/Foot Conditions
Areas of Specialty:
Shoulder
Neck
Headaches
Low back
Legs
What Clients are saying:
01/18/2017 Jill is such a talented therapist. She can give the dreamiest Swedish Massage just as well as the most intense therapeutic massage. This week she helped me with numbness and tingling I've been experiencing in my hands since the birth of my baby and breastfeeding and also due to overuse (since I am also a massage therapist). I had a 90% reduction in symptoms after just one treatment. I'm so grateful!
Jill - Tier 2 is currently not instructing any classes.