Anna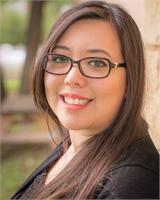 Introducing Anna:
I have a passion for massage and its therapeutic benefits. Deep tissue is my specialty. I really enjoy helping people feel better and to see the benefits of massage. I also really love the flexibility in the workplace and the relaxing atmosphere that massage provides.
Licensed Since: 2013
Advanced Trainings:
Deep Tissue
Swedish
Areas of Specialty:
Low Back
Glutes
IT Bands
Legs
What Clients are saying:
"Anna is an excellent masseuse and knows what a deep tissue massage really means." -Rachel C.
"I like that you have incentives like 1/2 off on your bday and it's so easy to book appointments! Anna was awesome! She got this knot out of my neck, that has been there for months." -Kelly J.
Anna is currently not instructing any classes.