Jessica N. - Tier 2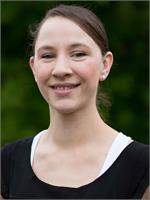 Introducing Jessica:
I enjoy spending time with my husband and son. My other interests include weight-lifting, reading, drinking coffee, and dreaming of faraway places!
My favorite part of being a massage therapist is that I am able to help someone every time I come into work.
Licensed Since: 2010
Tier Two Therapist
Advanced Trainings:
Deep Tissue
Swedish
Sports (with a focus on cyclists and runners)
Dynamic Stretching
Areas of Specialty:
Neck
Shoulders
Low Back
Feet
What clients are saying:
"Jessica is the best therapist I've had by far. She makes me feel great after every visit." -Estrella P.
"Jessica was great. Her experience was great. After the first session I was able to sit for more than 15 minutes without having lower back pain." -Tony P.
Jessica N. - Tier 2 is currently not instructing any classes.