Shannon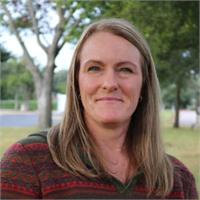 Introducing Shannon:
Outside of massage, my hobbies include painting and photography. I enjoy riding horses, hiking and playing with my dogs. When I'm not doing any of those things, I love spending time with my husband of 22 years!
Massage therapy is great because I love being able to help people with their pain and stress, and educate them on proper stretching.
Licensed Since: 2007
Advanced Trainings:
Deep Tissue
Swedish
Prenatal
Sports
Areas of Specialty:
Neck
Shoulders
Back
Glutes
What clients are saying:
"Shannon is AMAZING! She beats me up every time...but knows exactly what I need to be worked on (even before I can tell it's an issue). She's super knowledgeable and gives great recommendations on different stretches and exercises." -Sara K.
"Shannon was extremely knowledgeable and helped me with some stress spots. She also worked my jaw, which I didn't know could happen. I grind and it felt wonderful afterwards. I will definitely be back in a couple of weeks. Thank you!" -Ann S.
Shannon is currently not instructing any classes.