Michael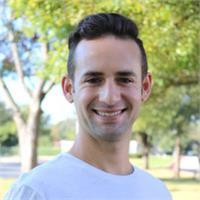 Introducing Michael:
Michael Lebo was born and raised in Austin, TX. He attended St. Edward's
University in Austin and graduated from Texas State with a major in psychology and a minor in business. Once in the business world, Michael began his career in healing by working for the American Cancer Society. At ACS, Michael's focus
was on finding patients the resources they desperately needed to complete their cancer treatments. After working for ACS for several years, Michael decided that he wanted to help others in a more hands-on way, which led him to his calling as a
massage therapist. He began his career as a massage therapist working in a chiropractic office, and eventually moved on to work at a well-respected spa in the heart of downtown Austin. He enjoys working with people with diverse needs, especially those with physical disabilities or injuries that impact their quality of life. Ultimately, Michael is a true believer in the healing power of massage. In his
free time, he enjoys being with his family, especially his two papillon pups Mileaux and Zoe and his wife, Claire, who is currently studying to get her master's degree in social work at the University of Texas. He is also a nutrition and mindful exercise enthusiast who enjoys eating great food and spending as much time as possible outdoors!
Licensed Since: 2016
Advanced Trainings:
Swedish
Sports Massage
Deep Tissue
Minors
Prenatal massage
What Clients are saying:
Michael is currently not instructing any classes.